It's now approaching my fifth season working as a guide in Abisko. I have many amazing memories from there and can't wait to make new ones with old and new guests alike. The one positive thing that this crazy year has given most of us is time to think, I started thinking about my years in Abisko and thought I'd write my top 16 reasons – Why You Should Visit Abisko…


You should visit Abisko because of its geographical location. It's approximately 250km within the Arctic Circle allowing you to explore a unique Arctic environment with relative ease. The nearest airport at Kiruna is only 90 minutes on beautiful scenic highway.
You should visit Abisko because it offers good quality hotels with authentic traditional menus featuring local dishes using the highest quality ingredients. Reindeer, elk, wild boar, Arctic char and salmon are featured regularly and vegans, vegetarians (I'm one), and all other dietary needs are carefully catered for. Check out the Abisko Mountain Lodge and the STF Abisko for further information.
You should visit Abisko because it is one of the best places in the world to see the northern lights. A unique phenomenon known as the "Blue Hole of Abisko" gives a unique advantage to achieving that bucket list tick of the aurora borealis.
You should visit Abisko because it's a tiny village in the middle of a pristine sub-Arctic wilderness. At the last census of 2005 the population was recorded as 85. This makes it a completely unique place to visit, offering a much more immersive experience than many other resorts and northern destinations elsewhere. Long story short – if you are looking for a genuine experience, rather than a cookie cutter holiday, Abisko is the right choice!
You should visit Abisko because the scenery is beautiful. Abisko is bordered by Lake Tornetresk to the north, Abisko National Park to the West and the stunning sub-artctic mountain landscape to the South and East. The iconic mountain valley of Lapporten can be seen from the village and is one of the most photographed vistas in Sweden.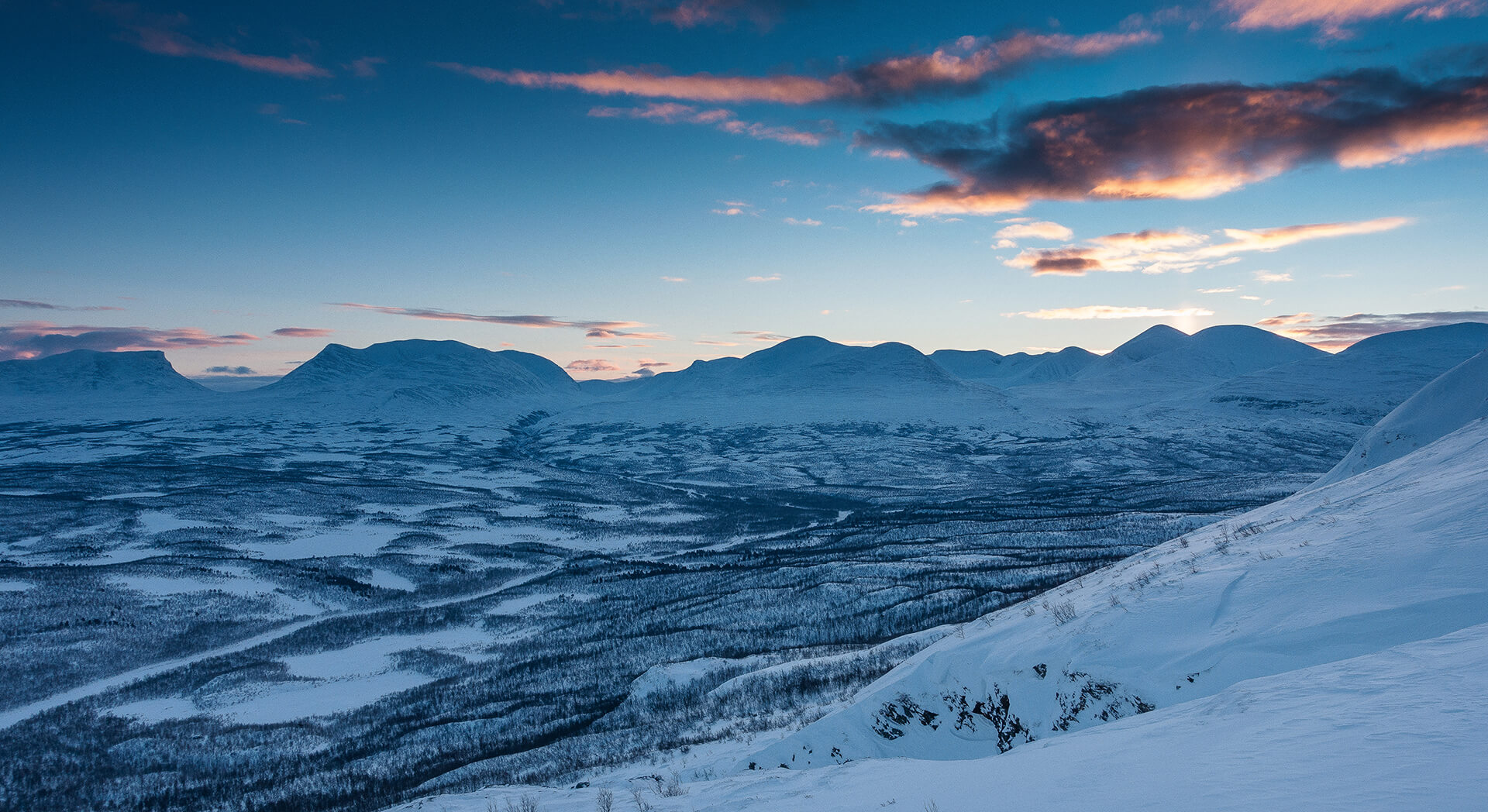 You should visit Abisko to see Abisko National Park one of Europe's oldest and smallest national parks, but crammed full of incredible scenery. There are many walking and skiing trails and it also marks the beginning or the end of the Kungsleden, one of the world's most famous hiking trails. It is also home to some unique nature.
You should visit Abisko to experience nature – in the winter it's possible to see European elk (moose), reindeer, northern hawk owl, white tailed eagle, ptarmigan, snow bunting and waxwing, but in the summer the bird life returns and Abisko National Park includes a protected nesting area for many protected species. There are many alpine plants to be coveted such as the Lapland marsh-orchid and in a good year it's possible to see hundreds of lemmings when out hiking in just one day!
You should visit Abisko to hike. Hiking the Arctic wilderness under the midnight sun is an experience not to be missed, likewise snowshoe hiking to Stornabben in the winter makes for a unique day out.
You should visit Abisko to complete the Kungsleden. Ok, I know this is maybe not for everyone but a 440km hiking trail that is serviced by mountain huts along the route is a pretty cool thing to complete!
You should visit Abisko to learn more about the Sami culture. There is an open air "Sami Camp"  within the Abisko National Park with recreations of building on how a traditional Sami habitation would have looked. Guides will explain about local names and folklore. Even the name "Abisko" is Sami word loosely meaning "the Forest that meets the Great Sea".
You should visit Abisko to experience what real winter feels like. January and February are traditionally the coldest months, with December being the darkest. On the shortest day there is approximately 3 hours of useable light, and temperatures have been known to almost reach -40º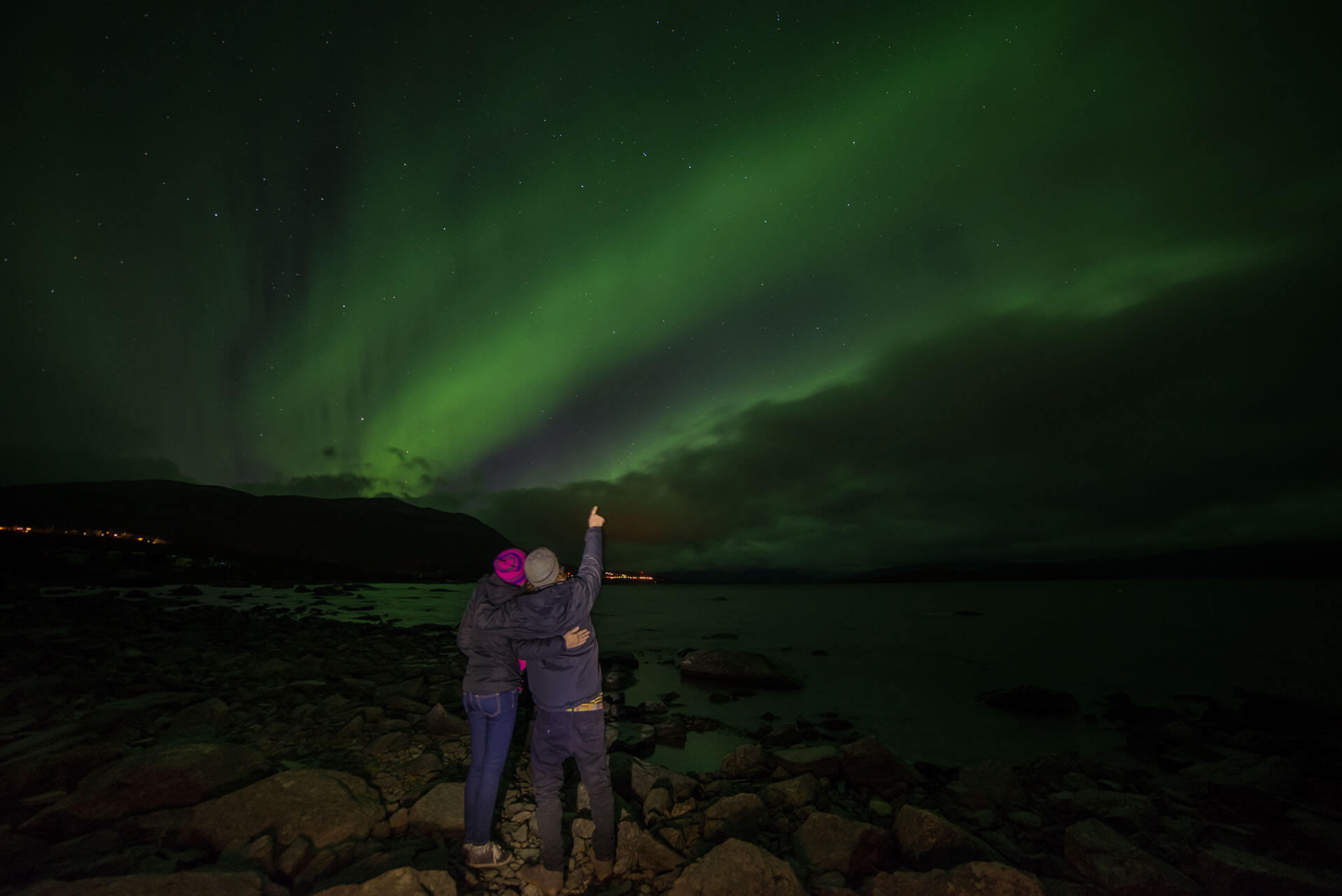 You should visit Abisko to experience the Midnight Sun. The winters are filled with darkness but in the summer the opposite happens and from the end of May to the end of July, Abisko becomes part of the land of the midnight sun. The sun will never set below the horizon meaning you can hike all night if needed – truly a unique experience!
You should visit Abisko to Ski. I always joke that I'm a faller not a skier, but when you visit Abisko there are many options to ski. Abisko National Park has many cross country skiing trails, and Mount Nuolja has some amazing off-piste skiing opportunities. Heli-skiing can be arranged locally and nearby Bjorkleden has dedicated pistes and lifts.
You should visit Abisko to experience the Aurora Sky Station. Atop Mount Nuolja in Abisko National park lies one of the most unique tourist experiences in the Arctic. An open chair lift takes you to the Aurora Sky Station situated 900m above sea level. You can view the dancing lights in the winter, or hike under the midnight sun in the summer. Or why not visit Abisko twice and experience both seasons?
You should visit Abisko for its many winter activities. I've already mentioned the Northern Lights in Abisko, but there are many other ways to fill your days on a visit to Abisko – Dog Sledding, snowmobiling, ice fishing, ice climbing are all readily available. Contact us here for more information on our customisable adventures.
You should visit Abisko to experience Norway. I know, I've just said to visit Sweden to then go to Norway but Abisko is ideally situated to allow a day trip to Narvik to experience the stunning fjord scenery of Norway. This is easily done by train and is though to be one of the most beautiful train journeys in the world.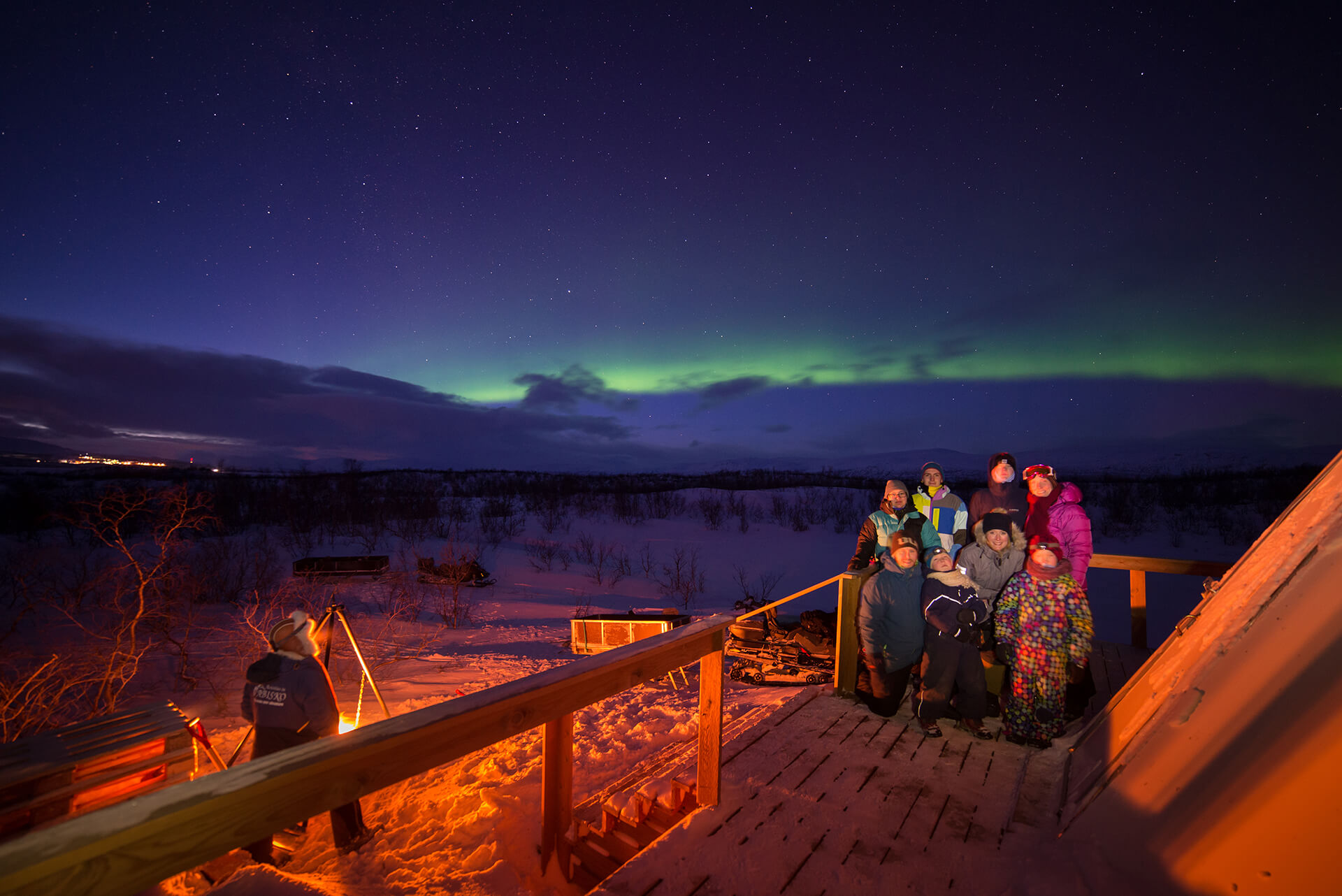 There are no doubt several more reasons but these 16 reasons to Visit Abisko have all featured heavily in my memories here. We look forward to welcoming you when you next visit Abisko, please don't hesitate to contact us for any information at all.