Pretty quickly I worked out that autumn was a special time to visit Abisko to see the northern lights. In my first season working there, I didn't arrive until mid-November and I'd been watching Oliver post his amazing aurora pictures as the season began and I was amazed at how strong the auroras were that he was seeing. In fact, I was slightly concerned that they may run out for the rest of the year, but thankfully that's not how the aurora works!
Let me be clear though, because Abisko is situated 125 miles within the Arctic Circle, any time is a great time to visit to view the aurora borealis, but visiting around an equinox can give you a slight edge on seeing brighter auroras. Warning, science imminent!
Before I get technical, and I always tell my guests "don't worry, I'm a photographer not a scientist" so it never gets too technical, I'm going to answer the question that's on all of your minds – The Autumn Equinox happens on the 23rd September, but the Lights Over Lapland tours don't begin until October, so why is this relevant?!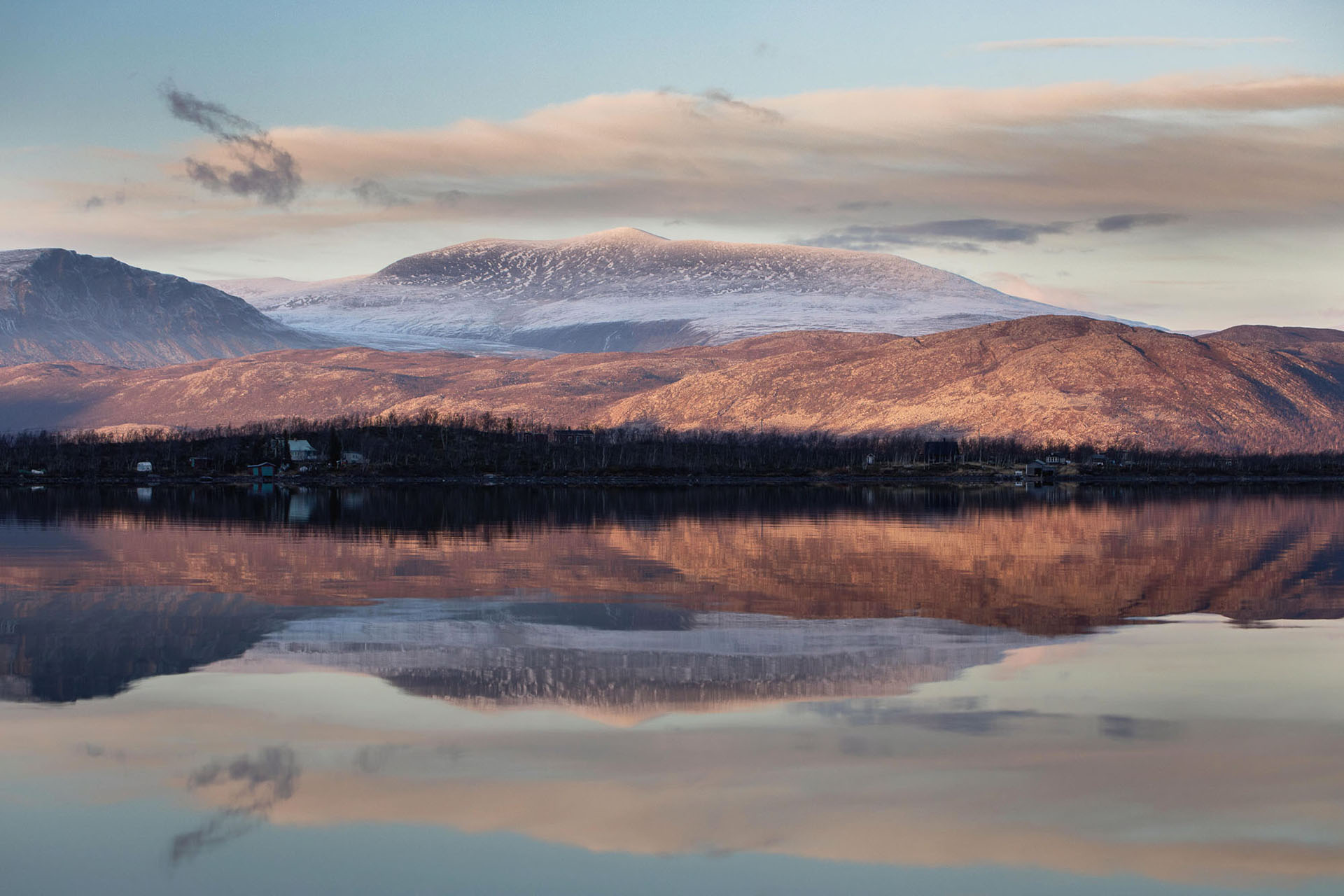 Yes, this year the autumn equinox occurs on Monday, 23rd September, and according to Google at 09:50 CET. This is when the sun will be at its closest distance to our equator as the earth orbits it (a solstice is when the sun is at its farthest distance from the equator). During the equinox there is a well documented phenomenon that effects the earth's magnetic field for roughly 3-4 weeks before and after an equinox, or as you guessed it for the months of September and October. I wanted to clear this up as October, along with March is considered one of the best months for active auroras, with both averaging the highest number of recorded geomagnetically disturbed days over 75 years of data.
Hopefully, that all made sense? Now, it's time for the science and a few other reasons thrown in for good measure!
1. The Russell-McPherron effect
A scientific hypothesis that the Interplanetary Magnetic Field is much easier disrupted during the equinox because it faces away from the sun. During this time large cracks can open within the earth's magnetic field (referred to as equinox cracks) due to its instability. So we don't need the effects of a coronal hole, or solar flare to create full sky dancing auroras. In fact, bright auroras can be seen when there is no expectation of one, with just the weakest of solar winds.
Aurora forecast apps are pretty common nowadays and we have a lot of guests that get very concerned about the Kp score. Because Abisko is within the Arctic Circle the Kp becomes a little more redundant for prediction, but during October it can be almost irrelevant. In the 2018 season the best aurora we saw was a KP 0.5, and it was all down to the equinox!
2. It's still warm!
Okay, when guides who work in Abisko refer to things as being warm, we mean anything above -10ºc, so maybe not that warm. But, it's rare to it being so cold that you lose the feeling in your fingers and toes. Being warmer means less heavy clothing required which means it's easier to get around and lighter luggage. There can be seasonal blips, but generally it's a very pleasant time to Visit.
3. Reflections!
We love reflections, they add an extra depth to any photograph, but throw in an aurora as well and BOOM, you are now the owner of an awesome photograph. Lake Torneträsk, Sweden's sixth biggest lake offers endless possibilities for beautiful compositions. Our guides here at Lights Over Lapland know the landscape and locations intimately. Each night we have many site choices and we will match these to the earth and space weather conditions at the time. When we think there's a good chance of getting you to a lake for some reflection shooting, we will try everything we can to make it happen.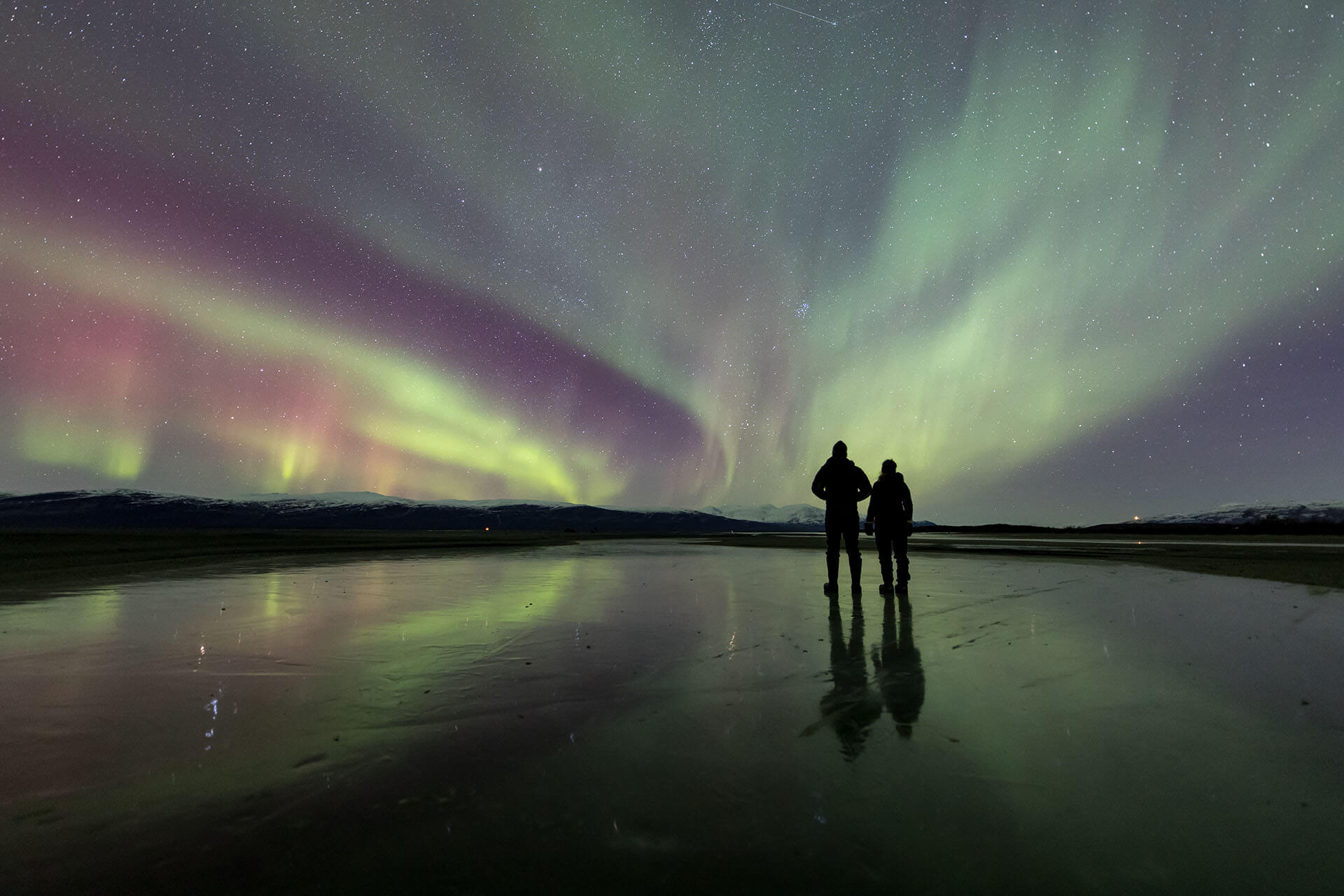 4. No Snow!
I'm surprised some years how quickly the winter can arrive here in Abisko, but generally it holds off until the end of October. Little or no snow means it's easier to get to locations, both in terms of walking and driving conditions. This gives our guides a wider selection of photographic landscapes to choose from for both day and night activities. We also love snow, but we can save
that for another post!
5. Running Water
I don't mean in your hotel I'm talking about flowing rivers, streams and waves on the lakes. It's rare in October not to be able to find any moving water! Capturing movement in an image will enhance your photography – a well composed picture of a silky smooth flowing waterfall or river, of high moving waves on a lake makes you look like a pro. Don't worry if you've never tried long exposure photography before, sign up to our Landscape Photography Adventure and our skilled guides will show you how.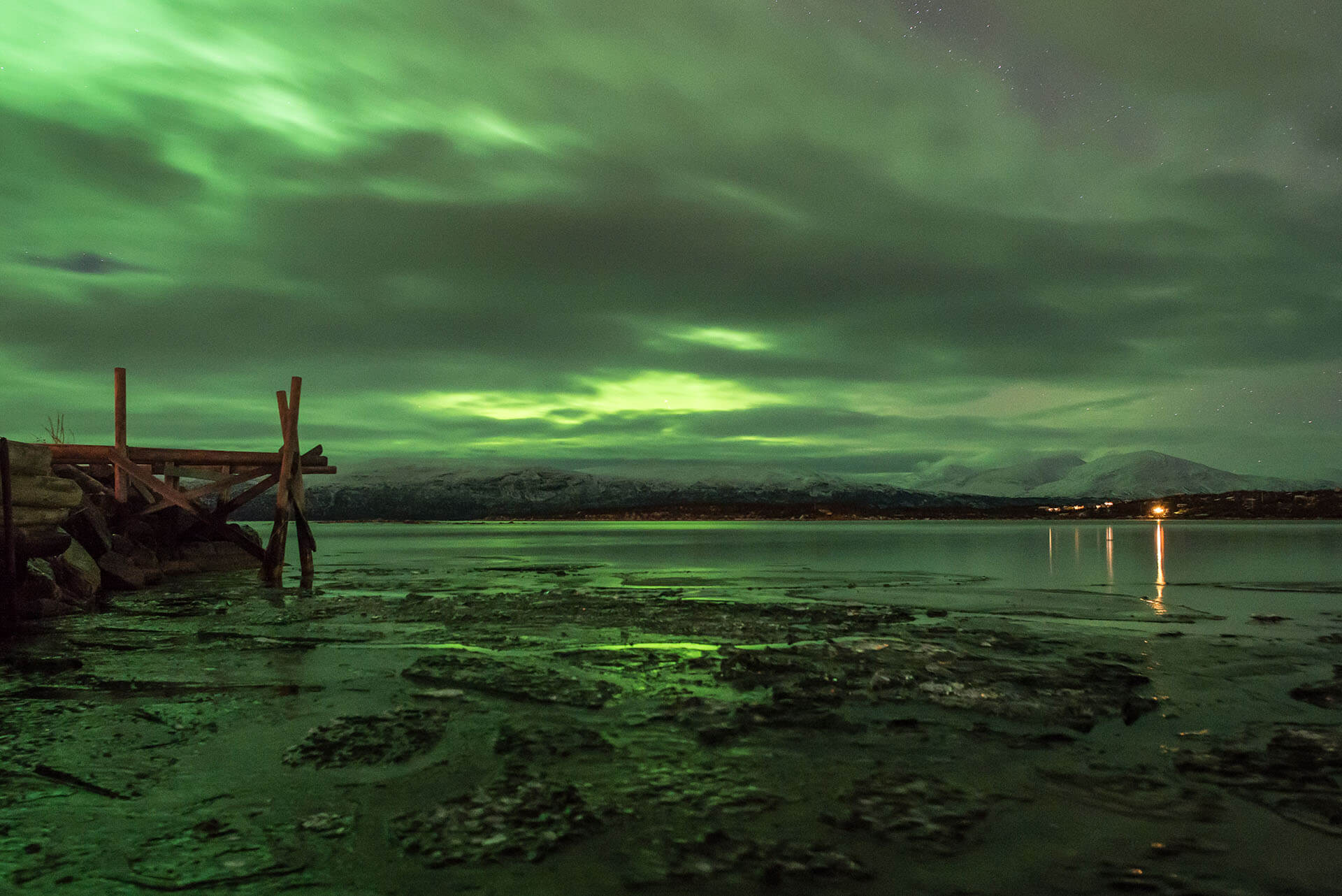 6. Wildlife
During the winter months, most of the resident wildlife has either packed its bags and migrated south, or done what I wish I could do, and gone into hibernation. If you're in any way interested in making a few ticks on your wildlife hit list then October can be a good month for northern hawk owls, waxwing and other migratory birds, rough legged buzzard, white tailed eagle, and possibly moose and reindeer (technically not wild but everyone loves to see reindeer). Brown bear footprints are sometimes seen if hiking further away from the village, but they are already in hibernation mode so will be heading further away from people to find somewhere cosy to spend the winter!
7. Hike
Abisko National Park has some amazing hikes, so pack your walking boots as the trails are still easy to manage without the need of any specialist equipment. The world famous Kungsleden begins here in Abisko, a 400km hiking route stretching south through the sub Arctic Wilderness. Often referred to as the best hiking trail in the world. Most of our guest can't commit to such an epic adventure however it's pretty cool to hike the first couple of kilometres from the trailhead and then brag that you've done it! Alternatively, come out with us on a guided hike and our guides will explain more about the local landscape, flora and fauna.
8. Helicopter
Riding in a helicopter is an awesome experience, and our lucky guests on our four day Autumn Aurora Photography Adventures get to see the Arctic Wilderness on a 30 minute flight as an included daytime activity (obviously weather dependent). Flying over Lake Tornetrask or through the mountains and the iconic gap of Lapporten make memories to last forever.