Hi there! As of november 2023 I am joining the team at Lights over lapland for an exciting winter season.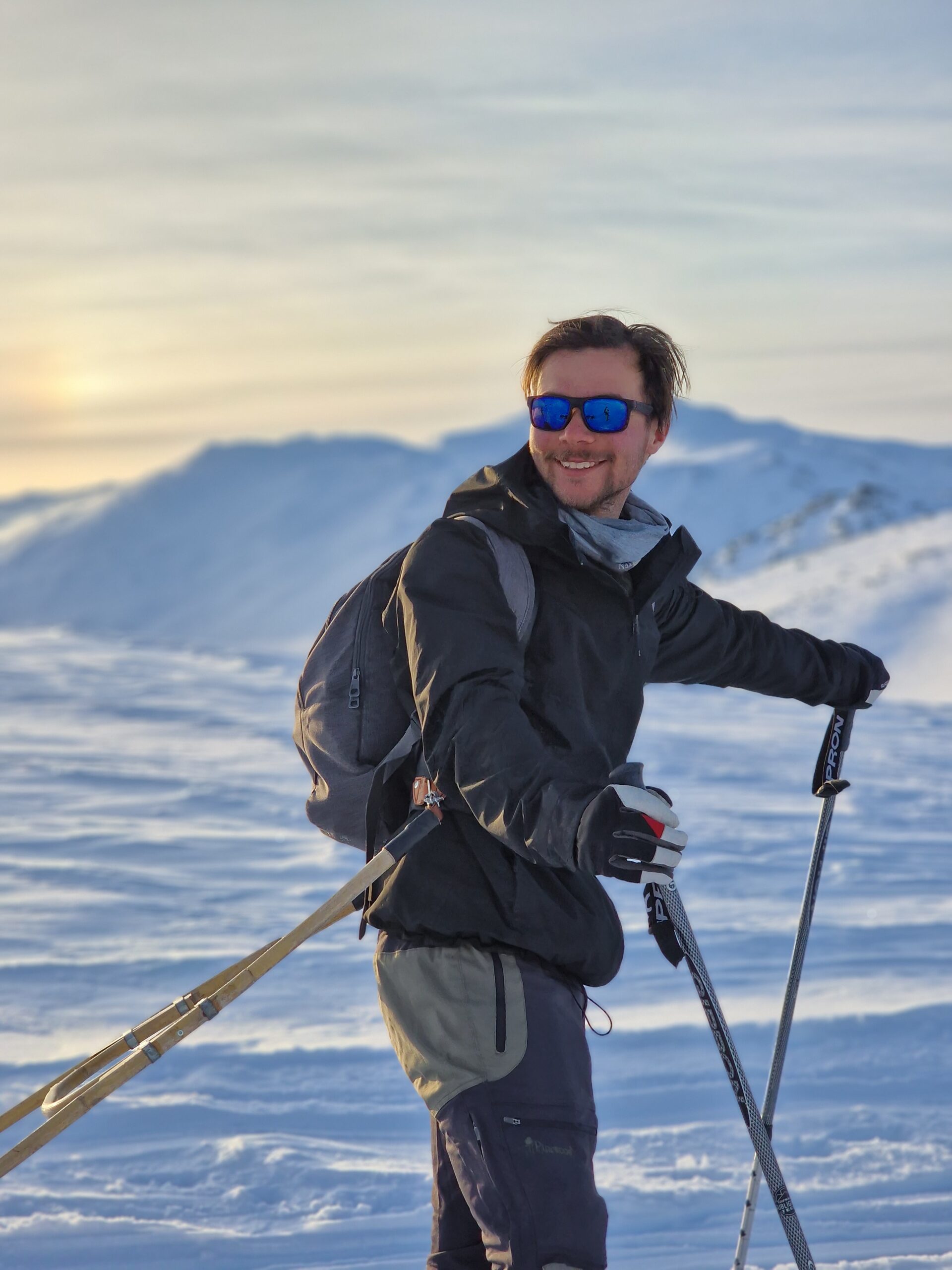 I recently finished studying the nature guide program at Tornedalens Folkhögskola where I got to experience northern Sweden up close for a year and a half. Both during the never-ending summer days and pitch black winter I realised how much I love watching (and taking photos of!) fun light phenomena. Be it polar clouds, rainbows, fire or the northern lights; they turn even a bad day into a magical one. Something I have yet to see and capture on camera is the milky seas effect, which definitely is a future project-to-be.
My journey in photography also really kicked off during this time. Every week we visited new places and saw more and more of what Swedish lapland has to offer. Vast forests, powerful rivers and their wildlife, a long cultural heritage and wonderful people. Bringing a camera on most trips was an easy choice. I even brought an old analog Minolta to the summit of Swedens tallest mountain Kebnekaise, a climb where you typically try to minimise weight. Priorities!
This winter season I get to continue doing what I love. Taking pictures, sharing beautiful moments and work outdoors in the arctic.
Welcome to the place I now call home, I can't wait to show you around.