I am a nature loving travel addict, who also happens to be a midwife. When I wasn't working I was travelling the world or indulging in photography by photographing surfers and the beach locations that were my haven.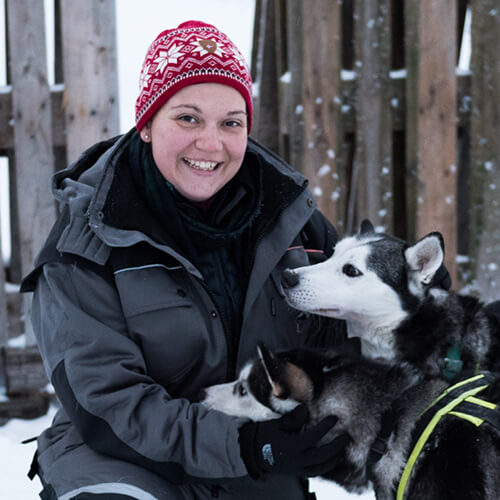 Then I hurt myself at work. Facing the end of my career I set off to travel, indulge in my photography and not think about the future. A sun and beach loving Aussie found her way to the Arctic and I was hooked. I spent time in summer photographing in Svalbard – who wouldn't fall in love with those polar bears – and winter through Iceland and Scandinavia where I fell in love with Abisko. The emotions evoked watching the aurora dance overhead are unlike anything else and when I realized I had taken an amazing photo to go along with that experience I knew the beach no longer held my heart. I traded by surfboard for a snowmobile and haven't looked back.
I'm thrilled to be working with the Lights Over Lapland team and I look forward to helping you experience this amazing phenomenon and the beautiful Abisko landscape.