I have always had a great passion for wild nature, astronomy and photography – working for Lights Over Lapland combines all of that.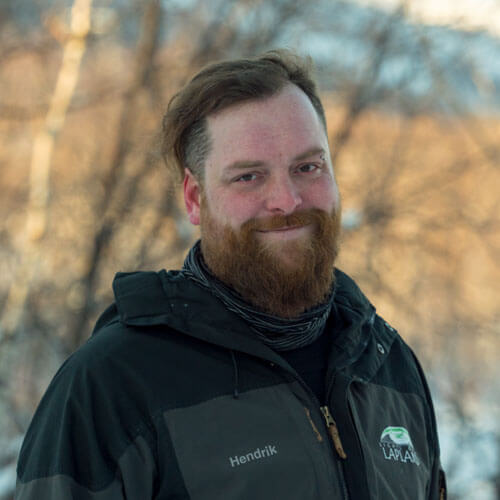 Since 20 years I am working as a film director and created several international award-winning wildlife documentaries with the main focus on the underwater world.
My job has brought me to exotic and remote places all around the world, from Indonesia, the Mediterranean, the Maldives to Galapagos, California, the Caribbean, but also colder destinations like Iceland.
All the years as globetrotter and scuba diving guide I enjoy taking other people with me on my adventures to show them the beauty of our planet – and of course also of our solar system and the universe behind it.
Ever since I went to Lapland the first time as a young boy scout, I have been fascinated with the unique nature, landscape and wildlife this region has to offer. I have been to Lapland and other arctic countries, trekking through the wilderness areas many times, and have also been leading groups there. I like being outside in nature in all kind of weather conditions and living my life near the fireplace.
Around 10 years ago I started hunting for the Aurora and ever since I saw the green fire for the first time I am obsessed with it.
The Northern lights are the most magical phenomenon on our planet and I am excited about being able to spend more time in this really beautiful environment and show nature's greatest light show to other people. I enjoy to share my passion for astronomy and astrophotography – away from light pollution – with my guests and also tell them the mythical stories the Sami tell about the Aurora.
As a professionally trained cameraman and photographer, I have extensive technical know-how about cameras and can help our guests finding the right settings and composing beautiful photos of northern lights and Abisko's incredible landscapes.
Winters in Lapland under the arctic sky are the perfect addition to my ocean and beach life. In the end, walking in snow and walking in sand feels very similar!