My interest for the nature and the outdoors have always been big, and getting the chance to extend it and learn more about it in Abisko was a dream come true!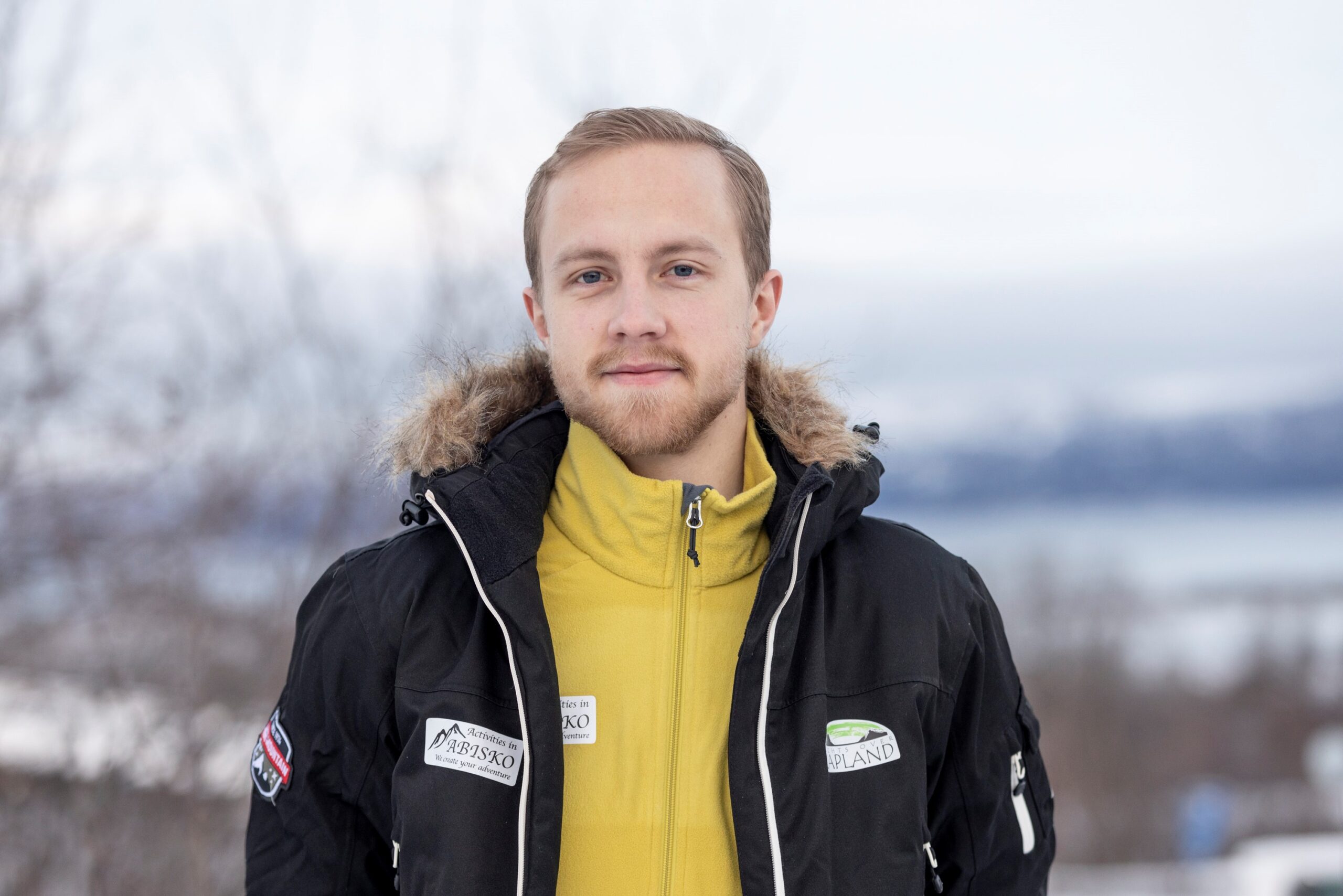 Born and raised in the middle of Sweden, near the famous High Coast. Always been interested in international travel and takes all the chances I get to travel the world. But when I can't travel, I love helping people that travel here to us in Abisko, Sweden. Sharing this wonderful place with people from all over the world and getting the feedback and stories from people seeing snow and the auroras for the first time in their life – that is just special.
I have a two and a half year old Alaskan Husky which keeps me active in the outdoors throughout the year, but during winter there is nothing more joyfull than seeing him bounce around in the snow with just the best energy! My personal favourite activity of the ones we offer (outside of the aurora tours of course) is absolutely the dog sledding. The wilderness, dogs, views and silence is just out of this world and if you do have time to enjoy it during your stay, I can say for sure that would will not regret it!
Making sure we provide each and everyone of our guests with the best possible experience from the first contact with us, to the last interaction before travelling home – This is and will always be my goal!