Over a 3 year period my wife and I spent 12 nights in Iceland, Finland and further south in Sweden looking for Aurora with no success!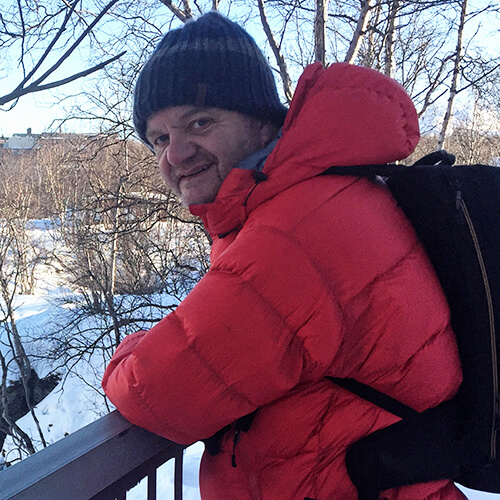 … and then we found Abisko
… and then we went on a mindblowing aurora photo tour with Lights over Lapland
… and then the aurora addiction began !
… and eight years later I'm looking forward to my second winter as an Aurora guide in Abisko, sharing this beautiful place with new guests.
My dad was a geography teacher who taught me to love and understand the countryside during frequent walks in the Peak District National Park in the UK. He was also a very good amateur landscape photographer who gave me a great grounding (back in the days of film and kitchen darkrooms) from a very early age – much of which has influenced my style photographing landscapes all around the world.
I find the beauty, silence and peace of the Abisko area both inspirational and therapeutic. Helping guests to capture something of that both during our time together and on camera is pretty special.