Per-Anders Gustafsson: Guide… Aurora chaser…Photographer…Drone photographer…Drummer…HAPPY camper…A "Jack of (almost) all trades".😁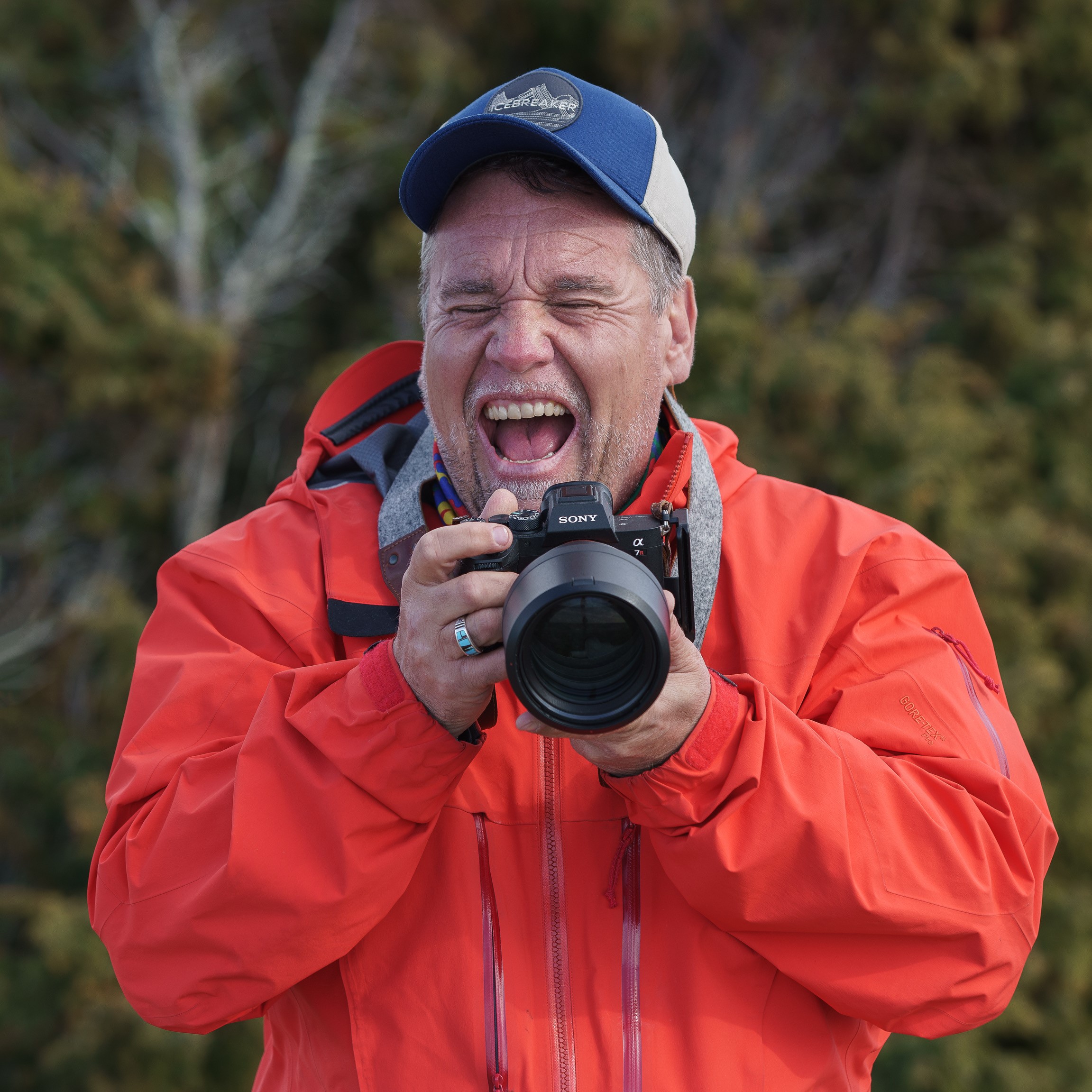 Now, photography has ALWAYS in ALL ways excited me. Back "in the day's" ; I spent alot of time developing images in the analog darkroom at my cousin's. He being a press photographer.
When I was twelve, my mom bought me my first REAL camera (besides my…instamatic) and BOOM…I was HOOKED.
I've always travelled the north. Always wondered what it would be like to live inside the arctic circle…? Now after four seasons (with MUCH love & affection) I know…💙
Back in the summer of 2016, my girlfriend at the time, Lotta Svanhem; born, bred and,native to Lapland, had sent me a link over Messenger where Visit Abisko and Lights Over Lapland were looking for drivers who could transport guest's back and forth Abisko-Kiruna. I saw that the ad was a month overdue, paid little attention to that, wrote a few lines and went for a swim. I didn't get too far when Lotta called out: "You've got an answer"!! – Chad had replied. After two interviews; Chad and Linney took me in and…"the rest is history".
Shooting the arctic landscape is nothing but a DREAM to me! The ever changing weather AND light is second to none. Wildlife is always present, sometimes right outside your doorstep. (I kid you NOT: At one point back in 2019, I had a moose looking through my open window(!!) talkin' 'bout living in the wild huh …)
When miss Aurora does her magic at nite; you KNOW you can't go wrong…
It's ALWAYS a treat being able to present a "bucket list" matter to guest's who has travelled far and beyond to experience that phenomenon.
Doing my fifth tour in Abisko this year, I can't wait to see what's in store for this up and coming season.
Welcome to winter Wonderland of Sápmi…Welcome to…Abisko!.