I have been part of the Lights Over Lapland team since 2016 and I've spent many winters living in Abisko, under the beautiful Northern Lights.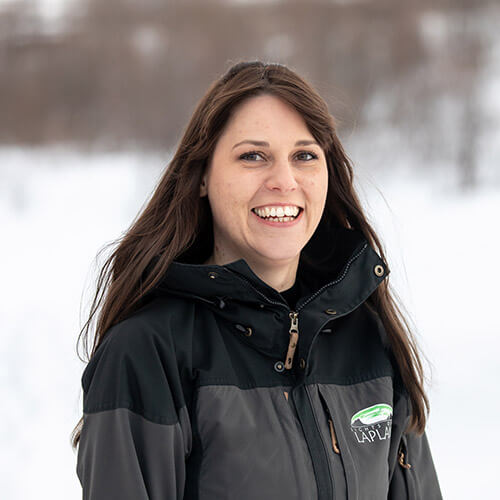 I'm particularly drawn to the Northern lands: give me a silent, snow-dusted forest rather than a tropical beach any day! Working with Lights Over Lapland has given me the privileged opportunity to live and experience what a special place Abisko is and it has been wonderful helping people from all over the world come to Abisko and see the aurora with their own eyes!
For many years I lived nomadically in a van and I have travelled the world on many long train journeys to far flung places. I am at my happiest when I'm outside. I love hiking and nature, and the trails around Abisko offer abundant joy. The pristine lakes of Abisko National Park entice me into their icy waters. During my third winter season, myself and some friends from the village formed an ice swimming club in Abisko, dipping every day in an ice hole cut into the thick ice of Lake Torneträsk. In February 2020 I competed in the Winter Swimming Championship in Skellefteå, collaborating with Swedish Lapland TV to make a short film: Rachel and why she is winter swimming in Abisko
I wrote a blog post describing everything that I love about Abisko here on our website: I Was Swimming In The Northern Lights.