I never seem to be able to sit still for too long, Im always looking for the next adventure and to experience something new.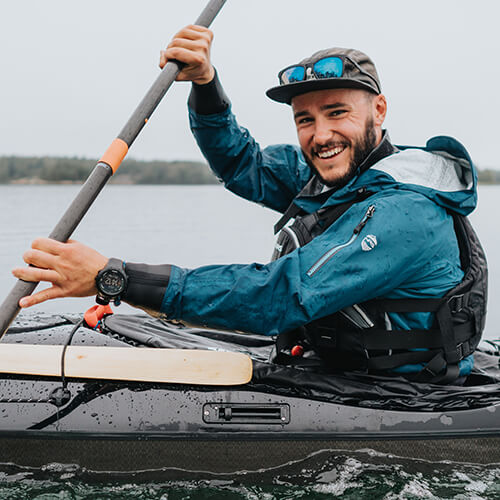 My hope has always been to combined my obsession for photography and the natural world.
After completing a degree in Film Production and going on to working for a few years as a Director of Photography for an environmental film company, I decided to take a break and follow my aspiration to work in the outdoors industry as a Wilderness Guide.
For the past few years I have been wandering the world as a wilderness photographer and kayak guide. Exploring the endless Swedish archipelago and navigating the wild volcanic coastline of Northern New Zealand.
This winter season in Abisko will be my coldest and most exotic season yet! I can't wait to call the beautiful Swedish Lapland my home and to help guide our guests through capturing some breathtaking photographs of the Aurora Borealis.
I love to take traditional outdoor sports and activities and shoot them from a more alternative approach. Focusing on capturing natural and unique moments, surrounded by beautiful landscapes.