Did you know that the Swedish currency is at a multi-year low? This means your money goes much further in Sweden than it used to and makes our adventures more affordable than ever!
I have guided in Abisko since 2016 for Lights Over Lapland and have been observing the Swedish currency weaken against the pound and dollar. 

I'm from the UK, and from an area called Yorkshire, which many (mostly from Yorkshire) would claim as England's greatest county. Yorkshire folk, especially Yorkshiremen have a well-earned reputation about being thrifty, in the UK we call it "tight" or as I prefer to say "I seek the best value in everything I buy", which incidentally isn't always the cheapest on offer.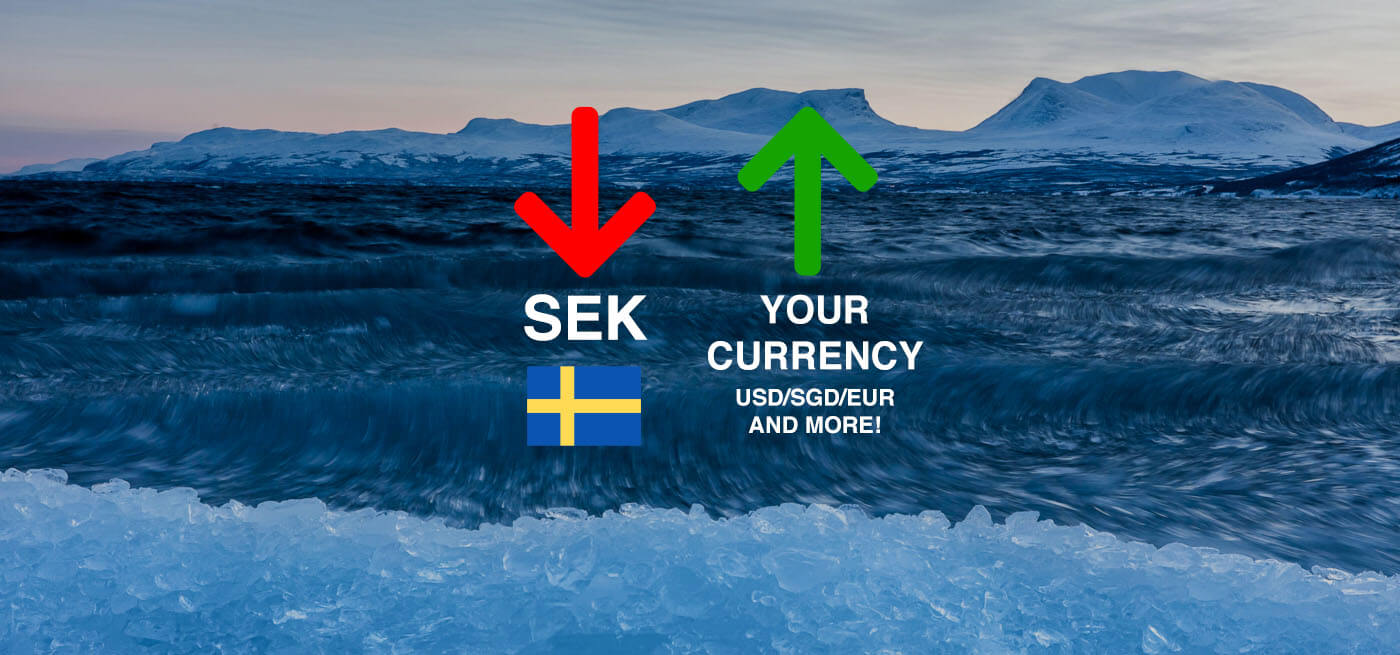 There is no arguing that a trip to Scandinavia will be more expensive than a trip to the Mediterranean. The cost of living is higher in Scandinavia so there is no point trying to compare the cost of things in Sweden vs back home or at your usual holiday destination. Trust me, I spent my first season complaining about the cost of beer, it didn't stop me drinking, it was just made it less enjoyable because it wasn't as cheap as the UK. Now I don't think about it, as it's just how it is. 

You're visiting Abisko to enjoy a genuine Arctic Experience, and now, with a weaker Swedish Krone, is a great time to come and get the best value from your trip!
When I first visited Sweden in 2016 the exchange rate was 10.5 SEK to 1 GBP. It is now 12 to 1. So, to put that into basics – £100 will now buy you 1200 SEK vs 1050 SEK just 3 years ago. This win also applies to several other major currencies including the US Dollar. When you equate that into the cost of a holiday the savings vs now and then are quite substantial. Add on extras like food, drink, and daytime activities then it really makes it seem like a much better value deal.
The best value trips that Lights Over Lapland offer are our Customisable Aurora Holidays, which are either a 3 or 4 night, all-inclusive package. These exciting adventures include your accommodation, food and hot drinks, one daytime activity of your choice and nightly aurora tours with the same, world class guide. The only additional costs you can expect are for alcohol and souvenirs. The prices on these adventures have in fact reduced since 2016 so combine that with the better value of the exchange rate and to me it reads like a great deal. 

Obviously Abisko is all about the aurora but we find daytime activities really add to your experience of understanding the culture and nature of northern Sweden.
There are many great things to do in and around Abisko during the day, here are some of my favourites:
Landscape Photography Adventure – one of our guides will take you to their favourite locations either in Abisko National Park or around the shores of Lake Tornetrask. Limited to 4 people your photography needs and abilities are assessed and the day tailored to your requirements. Some of my favourite images have been captured on these when out with guests.
Day Trip to Narvik – This exciting trip is all about the journey. The scenery between northern Sweden and Norway is very different and this trip takes you along the beautiful E10 to Narvik along the majestic Rombak Fjord. You will learn some local facts and history from your driver, along with several scenic stops enroute to photograph the stunning scenery. You are then set free in Narvik to enjoy an included lunch and entry to the museum before returning to Abisko.
Daytrip to the ICEHOTEL – The sculptured rooms are incredible and enjoying a cocktail from an ice tumbler in the ice bar is worth it as a trip on its own! A tour of the hotel and its history is also included.
Morning Hike in Abisko! – This trip is all about the sub-Arctic scenery. Our guides love being out in it and explore it regularly. They can now take a small group out on a short 2-3km hike introducing you to local culture, animal tracks and if you're lucky an encounter with a Scandinavian Elk.