As we end the Summer season in Abisko, and approach the Autumn and the return of auroras dancing in the night sky, we can't help but look back at and reflect upon our last season in Abisko. As we remines about last winter, one thing is clear: it was easily one of the best aurora seasons that our team of guides have ever seen.
This translates to lots of happy guests who got to enjoy a night under the northern lights with the most expirenced team of guides in Abisko National Park, Sweden. But that is just the start of the good news! As we continue to climb towards solar maximum, the assumption is that the next few years will be even better, offering our future guests an even higher likelihood of seeing powerful auroras in Abisko National Park while in our care.
This positive aurora prognosis, combined with the Blue Hole of Abisko means that Abisko will likely maintain its position as the best place on Earth to see the northern lights.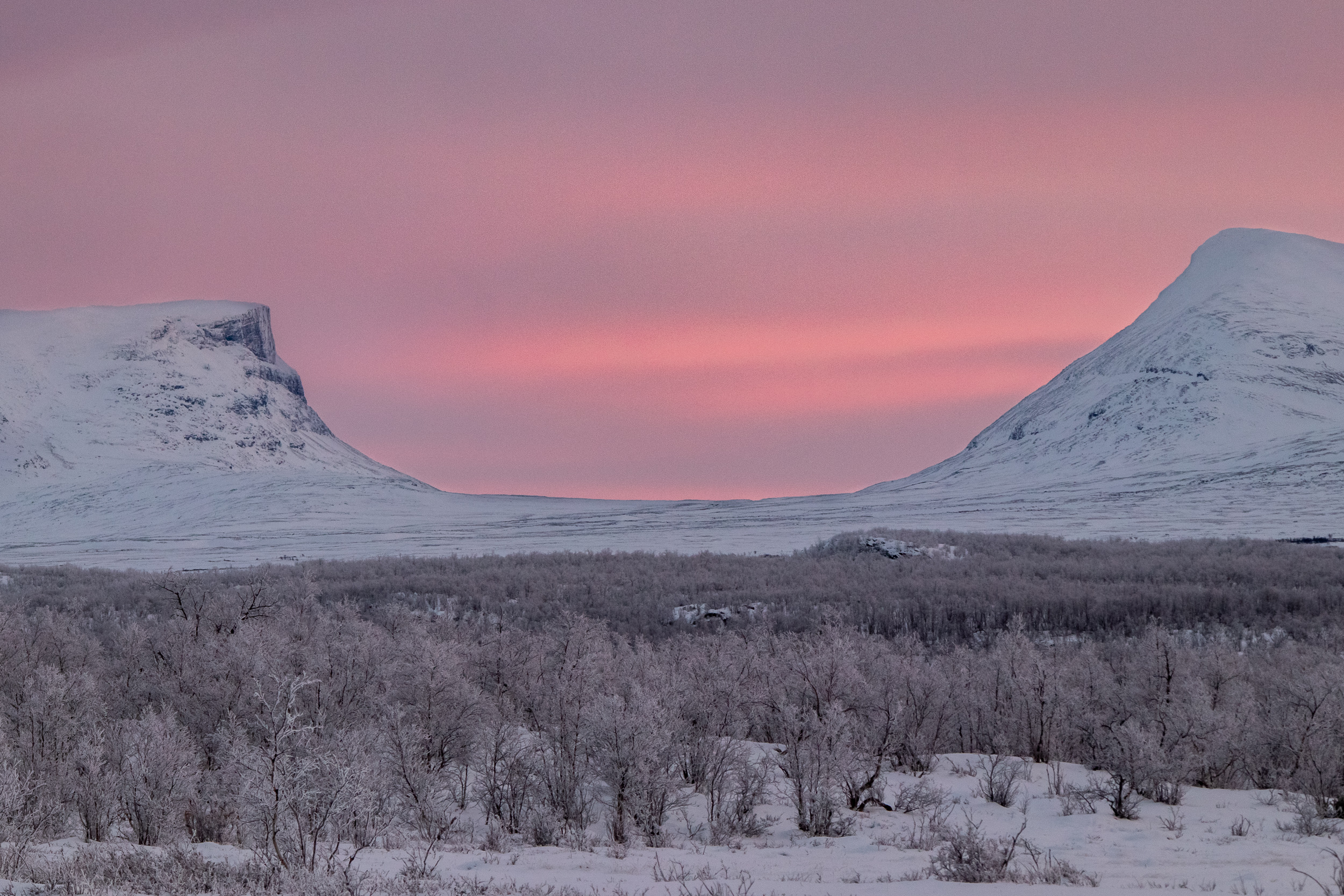 While looking back at another successful season, we also must look ahead and continue to expand our catalogue of world class daytime and evening activities in Abisko. With this in mind, we are excited to announce that we have reintroduced a Sami and Reindeer adventure that will give our guests a chance to visit Lapland's most cherished animal in person! During this adventure, you will get to visit a fantastic open air cultural museum with our friends at Nutti Sami Sida, which is a stone's throw from the world famous Icehotel.
During this incredible cultural day trip from Abisko, our guests will be able to spend quality time in a traditional Sami teepee, learn about the Sami history & culture first hand from a local reindeer herder, and enjoy traditional Swedish Fika served by the Nutti Sami Sida team inside an authentic Arctic teepee.
To top it all off, our guests can get up close and personal with and even hand feed a live reindeer! You can learn more about this once in a lifetime experience here.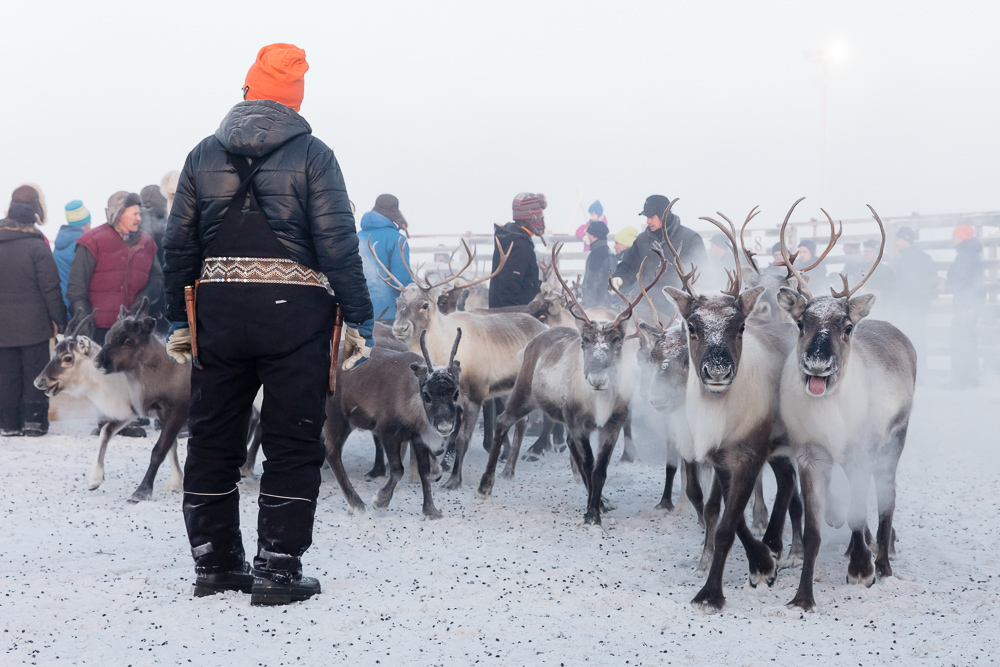 In addition to our new Sami and Reindeer Experience in Jukkasjarvi, we are proud to be able to offer our guests an exciting dog sledding adventure from Abisko in Oinaka, which is also located near the icehotel. We created this experience in partnership with our friends at Kiruna Dogsled to help give guests staying in Abisko an alternative dog sledding option due to the fact that there are very few dog sledding outfitters in Abisko. This lack of dog sledding tours in Abisko means that on any given day during the winter season, it is very likely that all dog sledding spaces in Abisko are fully booked, leading to disappointed travellers.
Our new dogsledding adventure was designed to solve this problem for our guests, and includes transportation to the kennel in Oinaka from all hotels in Abisko and Bjorkliden, a fantastic 10-12 KM dog sledding adventure, a light Swedish Fika and transportation back to all hotels in Abisko and Bjorkliden. You can read more about this exciting dog sledding adventure from Abisko here.
We usually return to Abisko from both of the new experiences around 4:00 PM, giving you plenty of time to take an afternoon nap before dinner which gives newfound energy to join an evening tour in Abisko with Lights Over Lapland.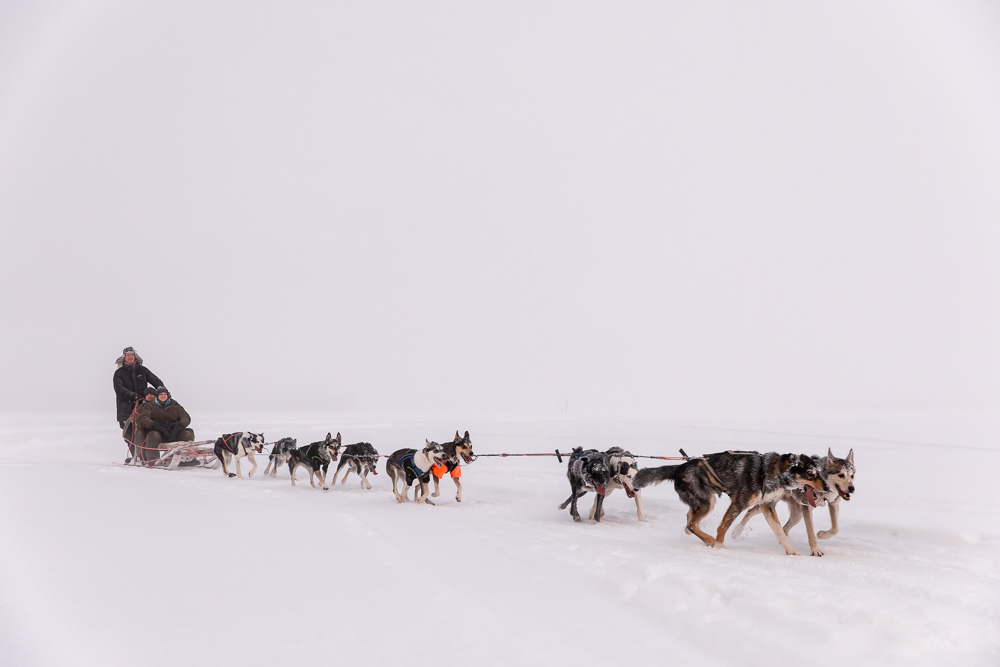 Last but not least, we have exciting news about our 100% Private Aurora Escape in Abisko National Park.  Last season was the second season that we offered this exciting adventure out of a home that we own in Abisko National Park. We have been absolutely overwhelmed by the interest it has created! The Private Escape was a massive success, and was fully booked for the entire duration of the aurora season.
Nearly every single guest that joined our private aurora tour in Abisko saw powerful auroras, and many of them said that the Private Aurora tour we offered was the single best vacation that they had ever expirenced. While we are very satisfied with the outcome, we always strive to continue to make each and every one of our adventures better with each passing year. With this spirit as our guide, we have recently completed a full renovation of our Lovely House in Abisko and have repainted every square inch of the interior, updated all the furnishings and made the house even more beautiful than it was before.
Stay tuned for a future blog with lots of new photos and a 360 degree virtual tour of our new accomodation. While we are talking about 360 – we are working on a brand new, VR aurora webcam which will go live in the coming months. Stay tuned…
Thats all the news we have for now, but stay tuned as we have lots of new and exciting information which we will share during the next few months. Until then, take care of yourself and remember: travel is the only thing you can spend money on that actually makes you richer 😉