The Lights Over Lapland team had a very slow winter season in 2020/21 which gave us the opportunity to reevaluate all of our existing activities and look at ways to improve everything that we do. We have relied on our decade long experience, as well as feedback from our partners and clients to guide us through the process of creating new and exciting products which we believe are a great fit for our future guests who will be traveling in a post COVID-19 world. With this in mind, we are proud to announce that we have created several new aurora watching experiences, which we believe represent the best catalogue of daytime and evening activities in Abisko available at any price point!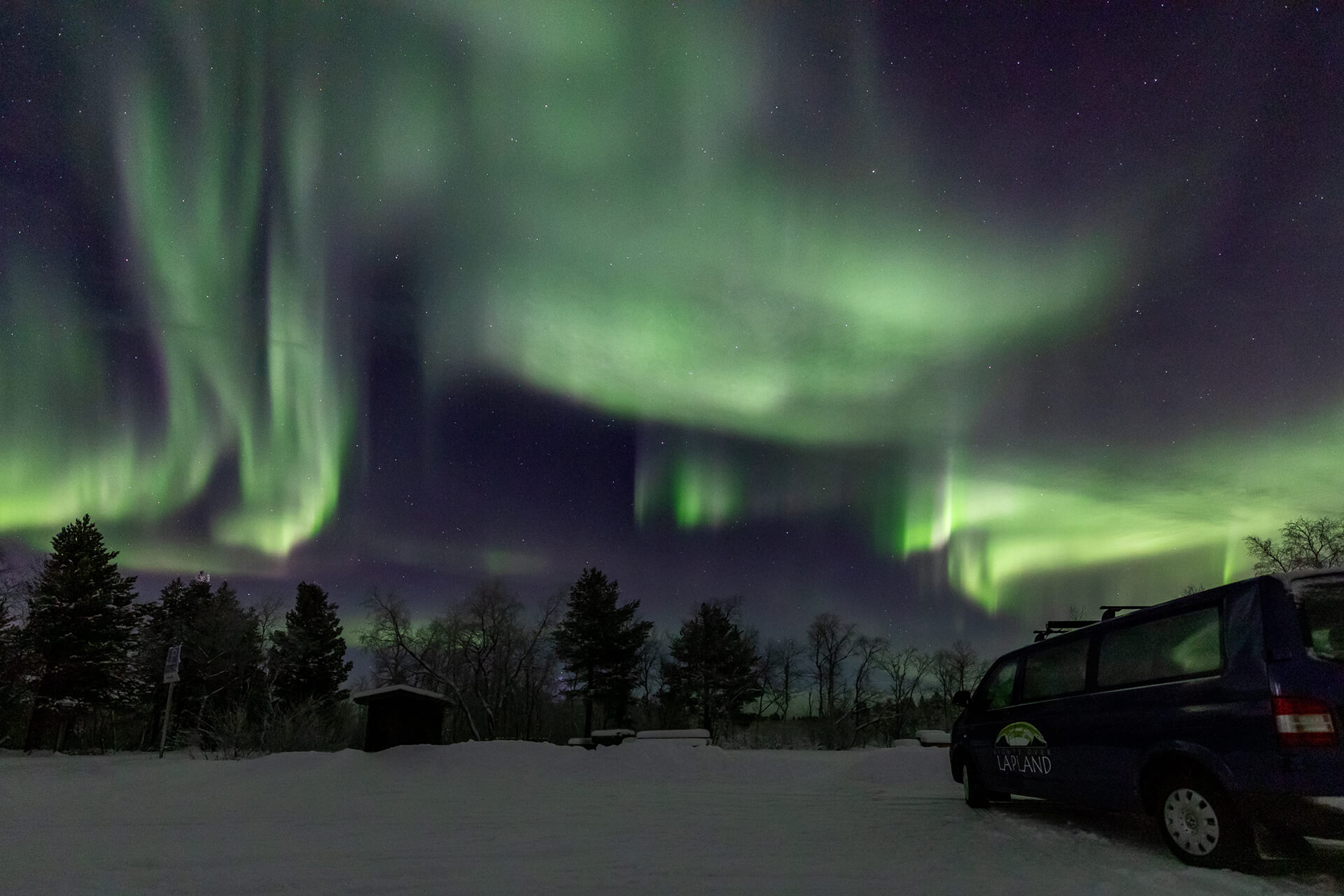 Our new products include an incredibly flexible ultimate aurora photo adventure which gives our guests three possible ways to search for the lights including walking on foot, heading into the wilderness on a cozy sleigh ride, or a traditional aurora chase in one of our 4×4 vans. This new adventure takes the very best parts of our original Nightly Aurora Photo Tour and Wilderness Aurora Adventure, adds a chase by 4×4 van and combines all three options into an evening adventure that gives our guests more flexibility and a higher chance of success than any evening tour that we have offered in the past. Long story short: Our team of professionals will check the weather and aurora forecast each and every day and will then use their experience to determine whether we should go out on foot, sleigh or by  4×4 van which will give our guests more flexibility than any other evening tour in Abisko – all at an attractive price which is lower than our original Wilderness Aurora Adventure. We have also created a brand new, inexpensive aurora chase for our guests who prefer the least expensive option in Abisko and who are not quite as interested in the photography element of our tours. Finally, we have brought back the original day trip to the Icehotel which Lights Over Lapland pioneered way back in 2012.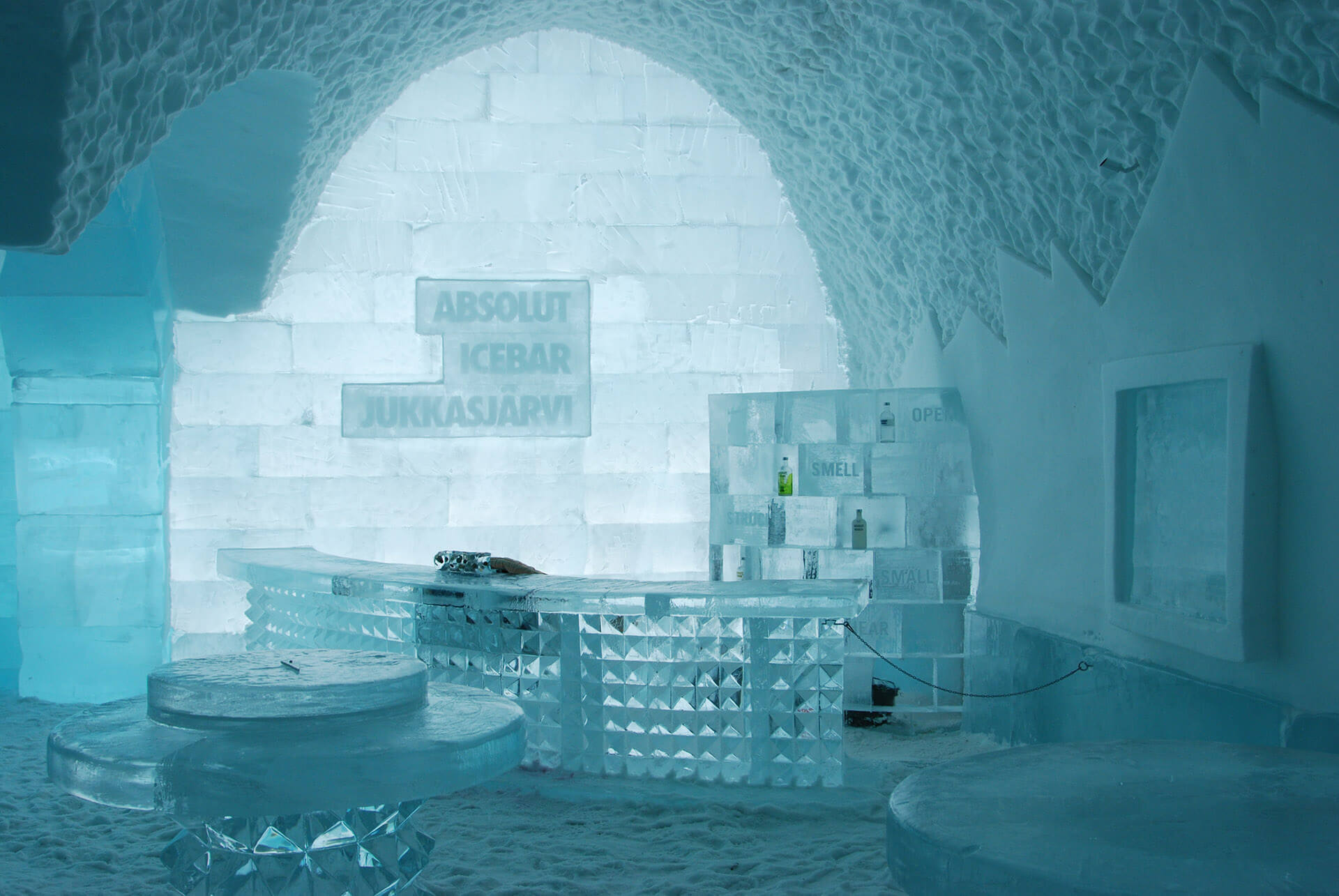 In addition to all of new the daytime and evening activities, we have created a 100% private, all inclusive, 4 night luxury escape which is perfect for a couple or a family looking for a safe and secure holiday in a spacious, detached home that we own in the Village of Abisko. If you are interested in this unique opportunity to experience the northern lights in a safe and private setting please let us know and we will be happy to send you more information about this 100% private aurora adventure in Abisko national Park.
We are incredibly excited to announce that all of our evening activities now have a strict limit of eight guests per guide, which allows us to include all transportation to and from all of the hotels in Abisko for no additional cost. This low guest to guide ratio also ensures that you will enjoy a genuine experience, in small groups. Finally, this low guest to guide ratio means that we can create an environment where social distancing is very easy to maintain which we believe will be a crucial element for travelers well into the future.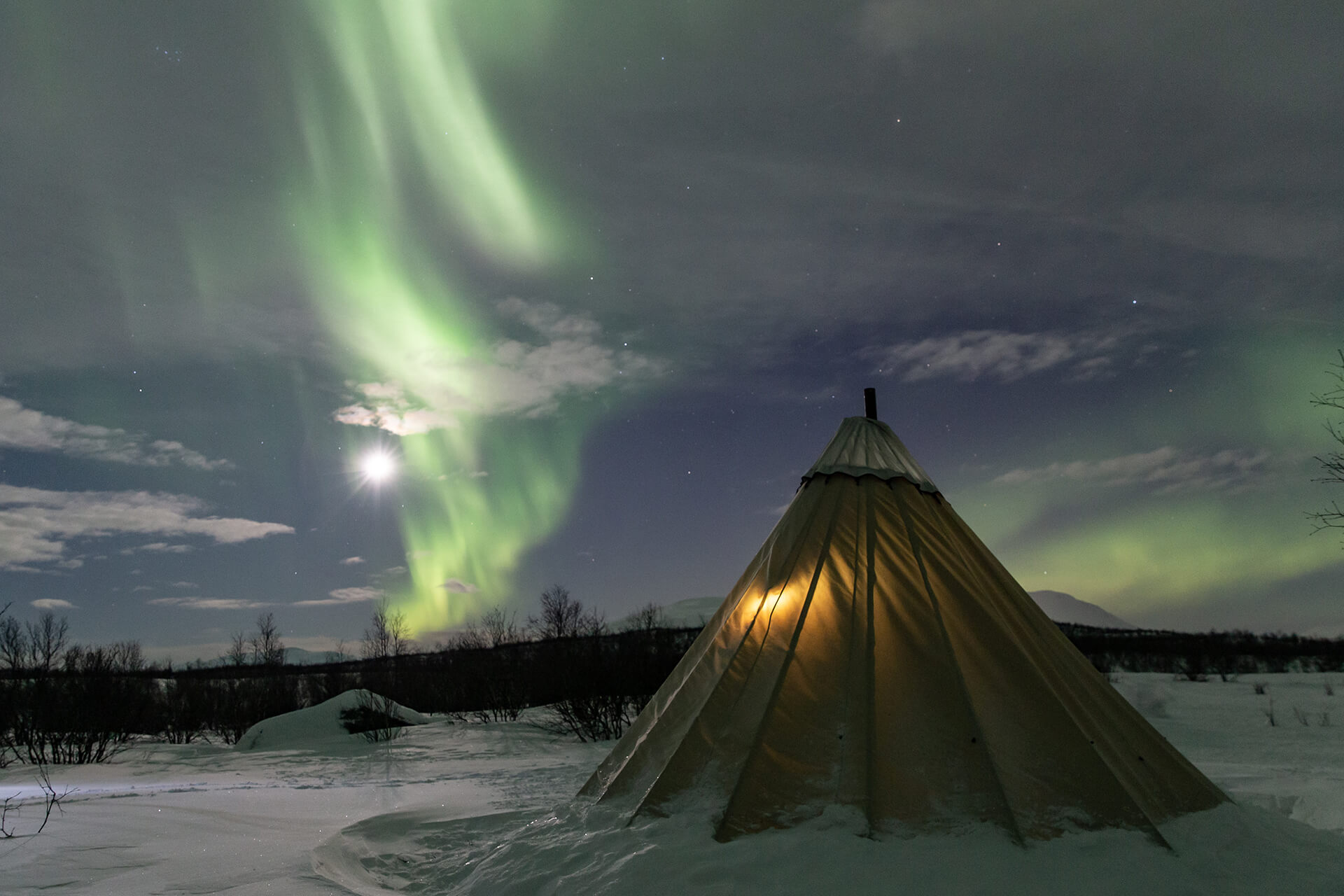 While we are confident that the COVID-19 situation will be much improved before the start of the 2021/22 aurora season, we want you to know that we will still be focusing on the health and safety of our guests for many years in the future. This ongoing fucus means that we will continue to provide PPE equipment on our tours for as long as necessary. In addition to good health and safety practices, we will continue to offer very attractive cancelation policies surrounding COVID-19 so that you can book all of our exciting daytime and evening adventures with complete peace of mind.
We also took advantage of the slow season to make further investments into our array of aurora webcams in Abisko National Park. Our newest addition is a 100% real time, full HD video camera which broadcasts live footage of the northern lights to all reaches of the planet. You can see the new webcam stream here: https://lightsoverlapland.com/aurora-webcam/ Please feel free to share this exciting new tool with your  friends and family so that they can keep an eye on the sky and dream about their adventure in Abisko!
Please know that the Lights Over Lapland team is here to help you create exciting adventures and that we look forward to serving you for many years into the future.