There is a buzz in the Lights Over Lapland office this year. Solar Cycle 25 is here and that means amazing things for the northern lights in Abisko. The sun's surface is glistening with lots of big sunspots, which could erupt into huge solar flares at any time. Add in the chance of coronal holes, huge openings in the sun's atmosphere allowing high speed solar winds to escape, then we have the perfect recipe for an amazing aurora season this coming winter.
There is no doubt that many scientists feel that Solar Cycle 25 is on track to be the strongest cycle for many years, meaning your chances of seeing big full sky dancing auroras is greatly enhanced as we approach the peak of Solar Maximum.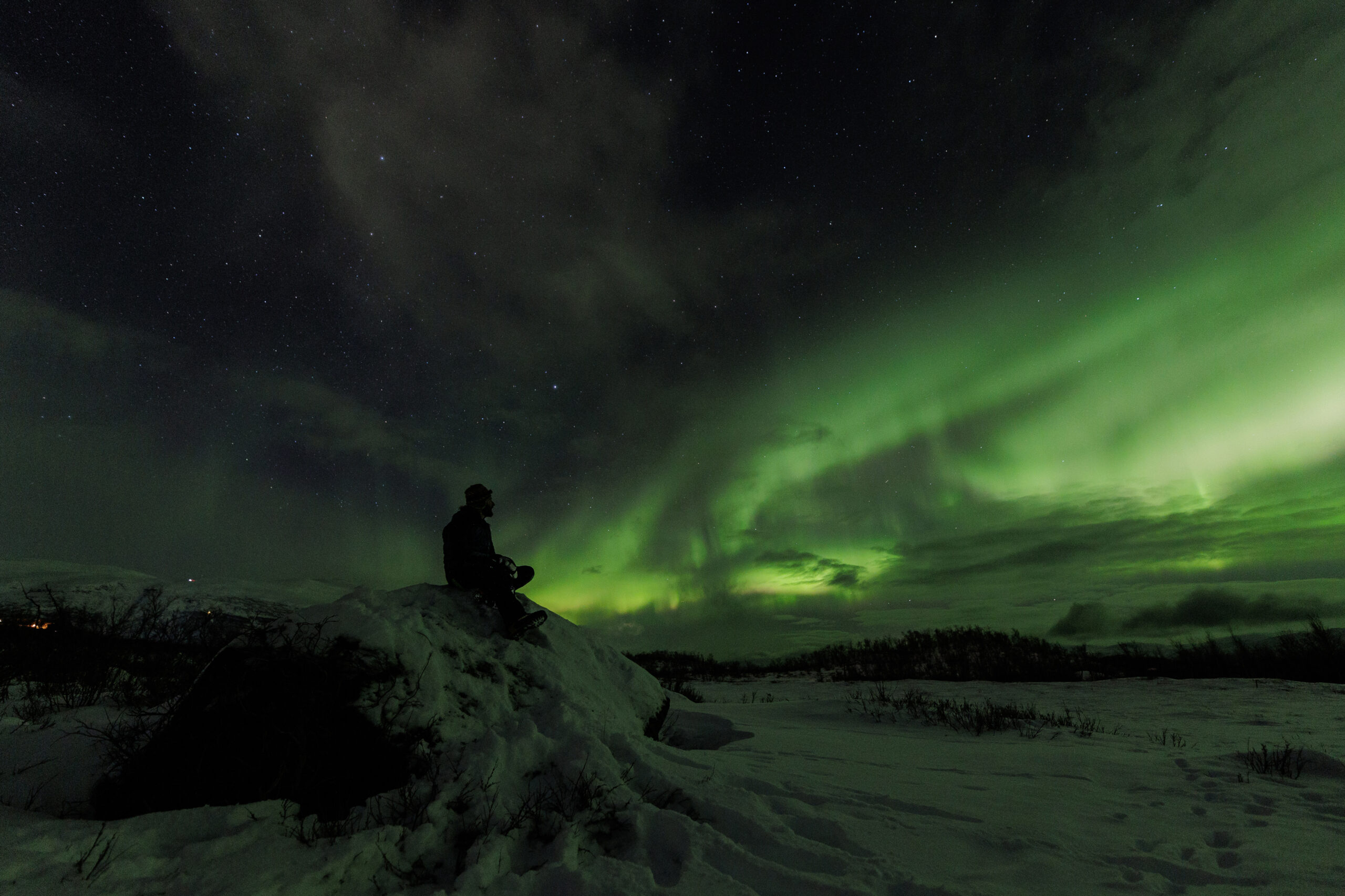 We know your choices for seeing the aurora this winter span through many locations, and entrusting who to give you the best opportunity to see the northern lights is a big decision. We feel that our team at Lights over Lapland will give you the strongest fighting chance of making your aurora dreams come true – here's why…
Our Autumn crew have been seeing big auroras since late September and our winter team are busy packing, ready to welcome visitors to Abisko from December. Spaceweather.com alerts buzz our phones multiple times a day, and the excitement to get back up into the Arctic Circle to show visitors from all around the world how to photograph (or just lay in the snow and watch) the aurora is at an all time high!
Lights Over Lapland is the longest running aurora tour operator in Abisko, a small village nestled 200km north of the Arctic Circle in northern Sweden. Abisko is regularly ranked as one of the best places in the world to see the aurora due to its unique geographical location, in a "blue hole". We have been operating since the beginning of the last Solar Maximum, way back in 2010 when Solar Cycle 24 was just springing to life. This makes us the only tour operator to see through a full solar cycle and then begin another in the whole of Sweden!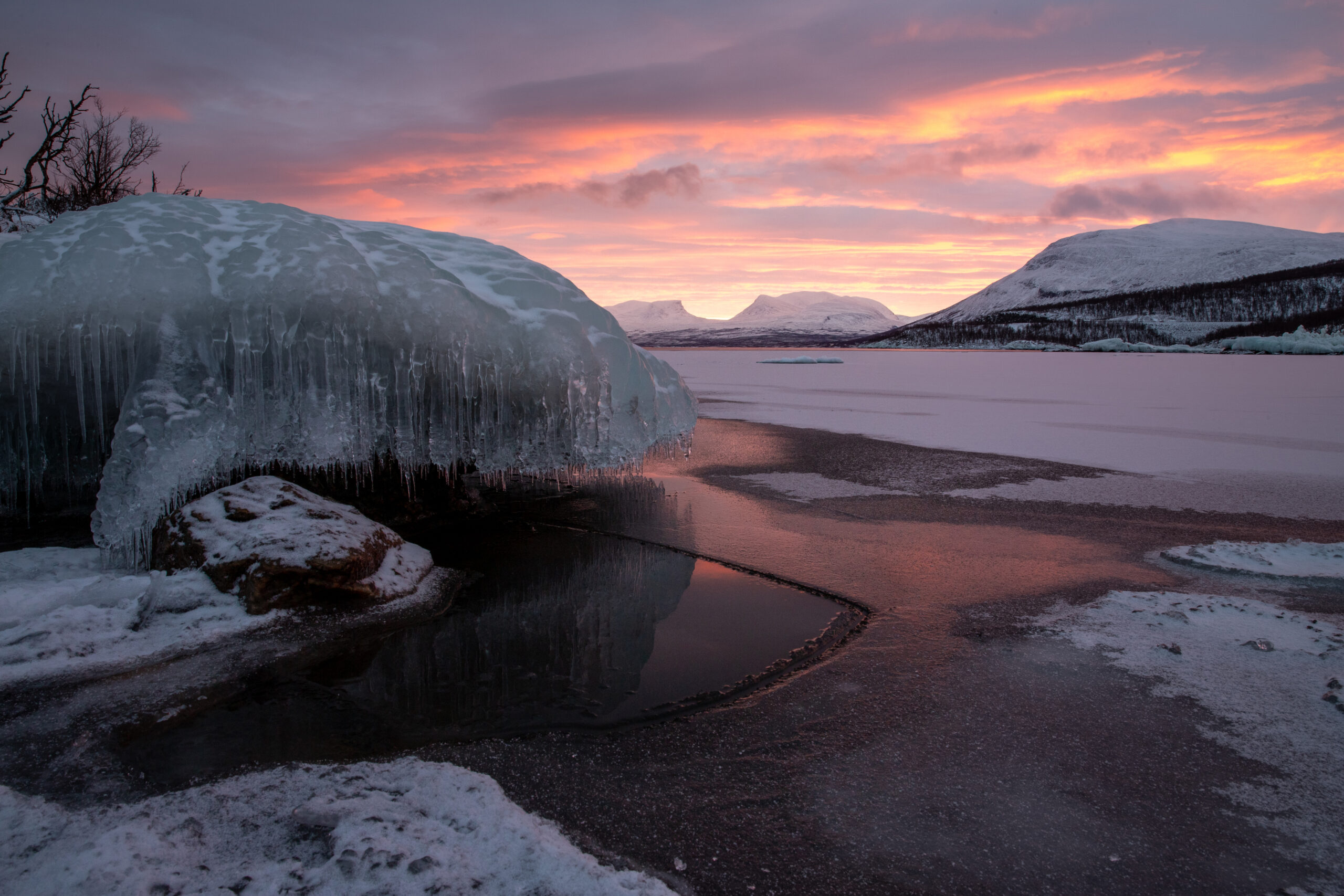 When Lights Over Lapland was founded, it was a small family run company, created by our founders Chad and Linnea Blakley. Chad running the tours around his days off from working at the Aurora Sky Station, and Linnea picking guests up after a long shift on the STF reception. We have grown significantly since then and this year we are proud to have a twenty strong team of guides, ground crew and admin making your whole experience booking a tour with Lights Over Lapland a seamless experience.
Over the 12 years that Lights Over Lapland has been welcoming guests to Abisko our tour choices have grown significantly but we maintain our core values created by Chad and Linnea. To give our guests the best possible chance of seeing the aurora, whilst keeping them safe and entertained and passing on our knowledge of the local Arctic environment.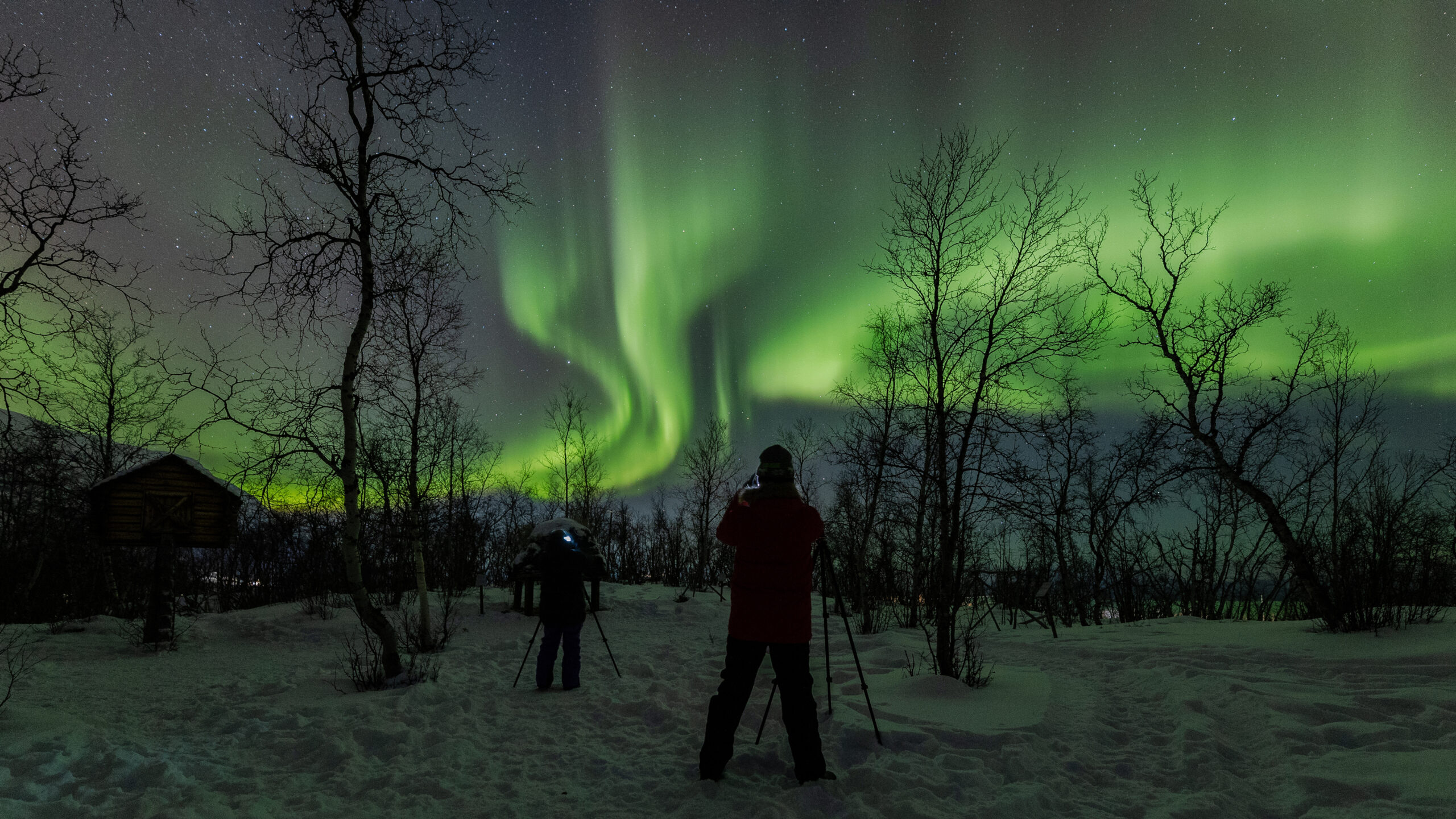 Lights Over Lapland now offers a choice of three different nightly aurora tours, nine daytime activities and four fully organised holiday packages as well as activities in Kiruna.
Our nightly aurora tours consist of:
'The Ultimate Aurora Photo Adventure' – where your guide will choose your location based on the aurora forecast and weather conditions to give you the best chance of seeing the aurora either on foot, by 4×4 van, or snowmobile.
'Abisko Aurora Chase' – a vehicle based chase with several locations to the east and west and around Abisko itself.
'Private Aurora Tour' a fully private tour offering you the chance to see the aurora at one of our many locations with your own group of friends or loved ones.
Daily activities include: A Morning Hike in Abisko National Park, A Landscape Photography Adventure, Explore the Icehotel, Dogsledding Excursion to Kiruna, Snowmobile Adventure, Snowmobile Sled Tour, Ice Fishing or A Snowshoe Hike
Our full range of activities can be found here and if you are interested in a fully organised northern lights holiday package then visit here for more information.